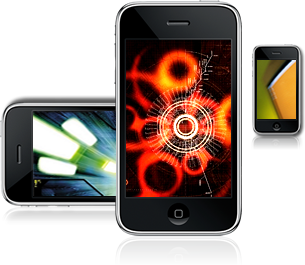 PBBA is the worldwide membership trade organization of printing intermediaries: Group buying/outsourcing services; Independent manufacturers' representatives; and Value-added resellers. Use PBBA resources to qualify select suppliers, proper papers, superior sales agents and channels, and the major markets. Also participate in PBBA's PRINT BUYER/SELLER DAYS events in your city!
Partner Vendors
Set up your FREE accounts with  PBBA Partner Vendors ZOO PRINTING.
Member Benefits
-Online Source Guide
-Newsletters
-Publications
-Events:
-Consulting
-Sharpen your skills
PBBA Resources
- Hot Markets Annual Rankings of Buyers, Print Products and Geographies
- Why Use a Printing Independent?
Outsourcing is In!
LIST IN THE 2015 SOURCEBOOK!


RATE-CARD

DISTRIBUTION: Print copies to 1,000 largest U.S. Print Resellers (B/W text)

Digital copies to

HP's Alon Bar-Shany and PBBA's Vince Mallardi to Keynote Photo 3D 2-Day Sessions at Graph-Expo
This year's Photo Imaging Conference@GraphExpo, under the theme "Succeeding in the Changing Market", will start

on Monday

afternoon

September 29

with


Posted on August 6, 2014

Bill Miller is Printing Broker Reseller of the Year!
Vincent Mallardi, Chair of the Printing Brokerage Buyers Association International introduces Honorees. Old Town Scottsdale AZ US, May 7th, 2014, 12:30 p.m Alohas! Once again it is a


Posted on May 17, 2014

UPCOMING EVENTS
UPCOMING EVENTS (All require advance registration) SAN FRANCISCO CA USA - FRIDAY, SEPTEMBER 5, 2014 - ALL DAY FUTURE PRINT CONFERENCE Visit the tech mecca of the world in


Posted on January 14, 2014
Sponsoring Members
~ ASI – Advertising Specialty Institute

ASI is the Premier Advertising Specialty Item provider for resellers in the USA. Over 700,000 imprint-able promotional...

~ P3Software for Print Resellers

P3Expeditor the best information system for print brokers and buyers. P3Software helps print resellers and buyers save...